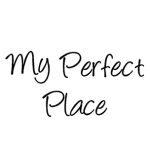 My Perfect Place
Life is too short for the wrong job…Join our team and feel right at home!
We are searching for a part-time maintenance technician for our smoke free, luxury apartment community in Naperville.  As a member of our team, you will enjoy working with smart personable people, just like you!
Solid leadership is the core of this maintenance team.  You will be working in an environment where your knowledge and contributions are valued! A job where you can take ownership, make decisions, and complete tasks without being micro managed. Let's face it, you want to be your best while at work and being a part of our team will do that for you.
We offer retirement benefits and paid time off.
Duties & Responsibilities:
Physically walks the property on a frequent basis and removes litter, debris and pet droppings from the grounds
Performs "trash-out" duties at vacated apartments, which includes removing all abandoned furniture, trash and boxes
Assists with "make-ready" duties when requested by the manager or maintenance supervisor
Snow removal
Other duties as assigned
Other Considerations:
High school diploma
Customer service experience
Handyman experience
What are you waiting for…The time to join our team is now!